Please take a moment to read our guidelines to ensure the quality and speed of your upcoming build(s). Creating an application that will blow your visitor's mind takes effort, from both of us.
Introduction
Appmiral is a native mobile app framework made specifically for building cross-platform (iOS & Android) applications. We built Appmiral to dramatically increase development and design efficiency. Our focus on flexibility, modern technology and automation has resulted in a product that can produce beautiful and functional mobile applications efficiently at the sharpest price possible.
Phased approach
Below you can find the different phases we identified in order to build or update your app. We need to validate each phase before continuing to the next phase.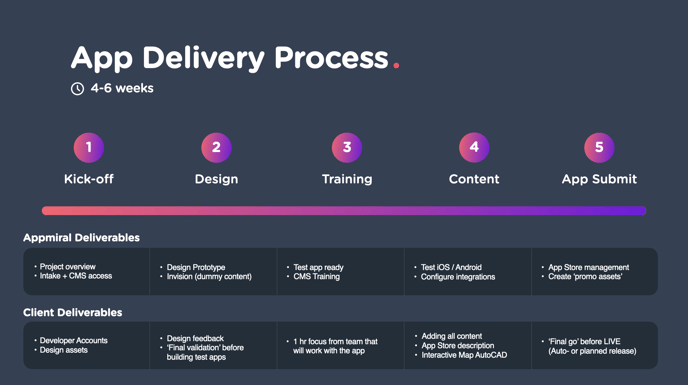 ➡️ The first step is creating or updating your Apple Developer account.