It's important that your app gets a high download rate. The more visitors that download the app, the more you are able to communicate and engage with them.
A high download rate will also give your marketing/sponsors teams that extra piece of leverage when negotiating or closing better deals.
Here are the 3 success factors:
🎖 Consistency in promotion of the app before the event
Add a promo image for downloads on your website (frontpage)
Make consistent promo on social media about the app
Explain the benefits of the app (create video content)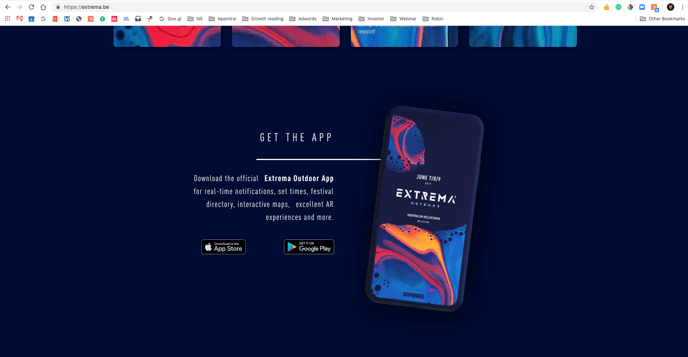 Extrema Outdoor website (frontpage)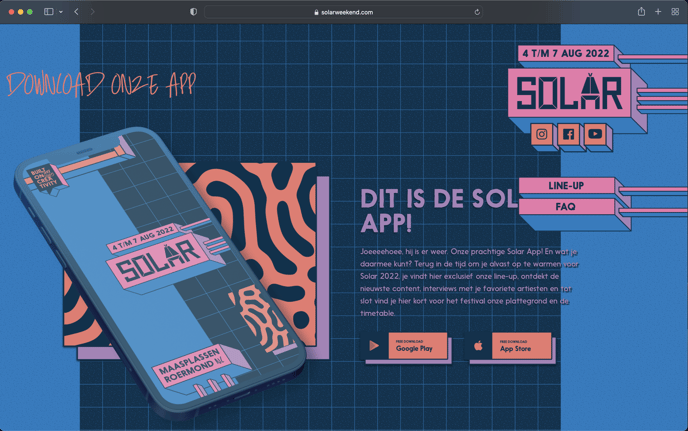 Solar Weekend website
🎖 Add (exclusive) content in your app
Announce content (artists, tickets, ...) earlier in the app than on other channels
Make content pieces like interviews, competitions, surveys only accessible from within the app
Link your Instagram account to the CMS so there a constant stream of new updates within the feed
Pukkelpop 2018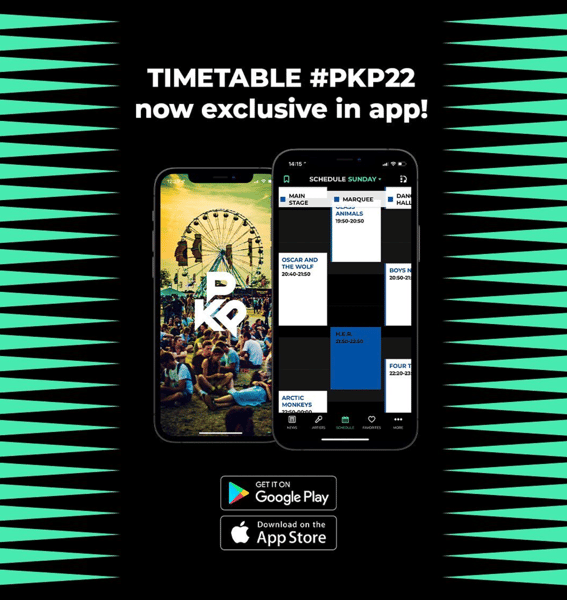 Pukkelpop 2022
🎖 Keep doing promo at the festival grounds
Make signing to promote downloads (with QR code linked to App Stores) at the entrances, campings, info points, ...
Activate that 'Word of Mouth' by sending relevant pushes.
"Hey, why don't I know this? - I don't know, I've got this from the app."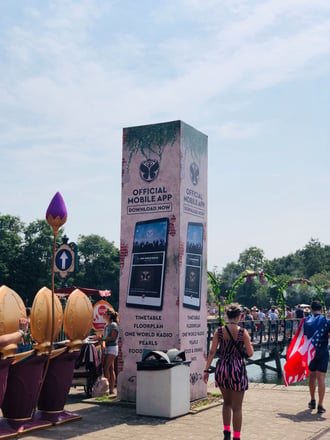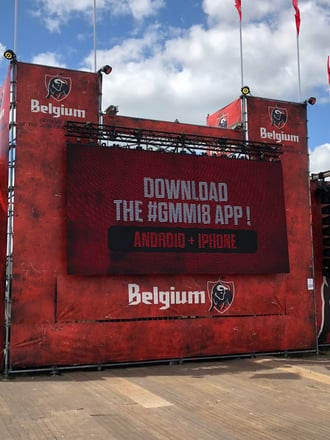 Tomorrowland Summer 2019 & Graspop Metal Meeting 2018