The first step in creating your application is designing all the screens.
By providing us all relevant design assets, our team will brand the application into your event's look & feel, completely matching your identity.
🔜 Please provide us a .zip/Dropbox/WeTransfer that includes the requested assets below by mail to your Customer Success Manager.
STEP 1: Deliver your design assets
branding guidelines and/or style guide
color schemes (hex colors used; format #xxxxxx)
visuals
all logos (big and small - preferably in vector format)
background patterns (preferably in vector format)
fonts (with guidelines on the usage of caps, lowercase, …)
optional: sponsor logo embedded on the splash screen (logo, guidelines, …)


⚠️ Please make sure you have the correct font licenses for mobile applications when delivering the necessary fonts to our design team.
STEP 2: Validate your designs
After finishing the designs, our team will send you a web link that includes over 20 screens of your app designs. This tool allows you to make comments directly on the screens (see the tutorial).
If this won't work for you, just drop a mail towards service@appmiral.com with your bundled feedback, attached with the necessary screenshots.
🔎 IMPORTANT: all the screens on Invision are filled with dummy data (stages, performances, POI, ...) so only give feedback on the design, not the content itself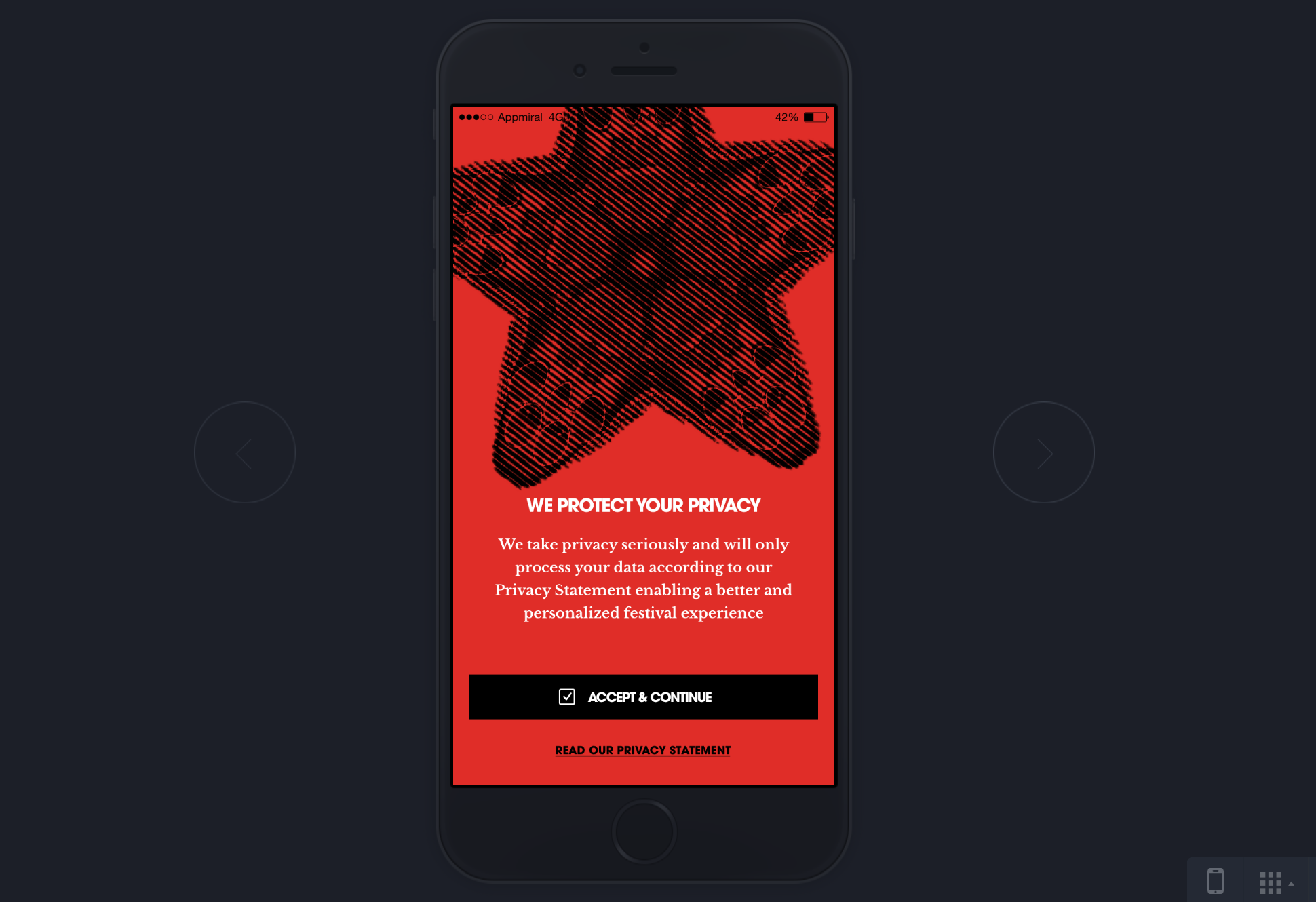 Here's an example of a screen on Invision.
🚨In the right corner, you see the button that allows you to make comments directly on the screen. So handy ;-)